An artist and a seamstress give life to your forgotten objects and waste materials, transforming them into unique and original creations.
In 2017, an artistic project that began as a simple academic fulfillment regarding the theme of the body developed curiously through the revelation of a recyclable material such as cork. Cork became the undisputed object of research and experimentation, just as other recyclable materials would over time. Unique and original works that embrace social and important themes become, in the vision of ArtGEa, the future of art both in artistic and in daily spaces. Raising awareness in society, looking at discarded objects and materials with different eyes, and transforming them into works of art means safeguarding the environment, reusing precious resources, and avoiding unnecessary waste.
ArtGEa means = art, recycling, transformation, Gio, Ely, and avant-garde (ahead of its time).
Logo = the colors of the Earth seen from a satellite. The red represents the beating heart of the first Goddess or Gea, the primordial mother from whom the divine races are born and the point of reference for all living beings.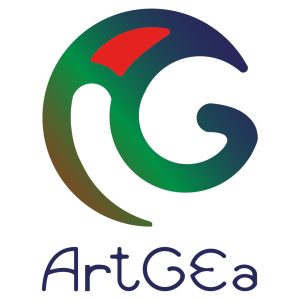 CONTATTI ArtGEa